Our Mission
We believe in regular worship, the sacraments, and teaching the Word of God through scripture, preaching, education, and relationship.
We encourage giving ourselves and our treasures as witness to God's love.
We welcome all people into our Christian family.
Outdoor services take place July through early September. When it rains, we move inside. Live-streaming will resume in the fall of 2023.
Though masks are no longer required, we are a mask-friendly congregation.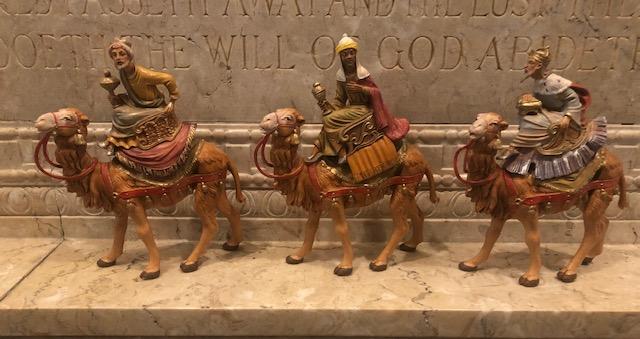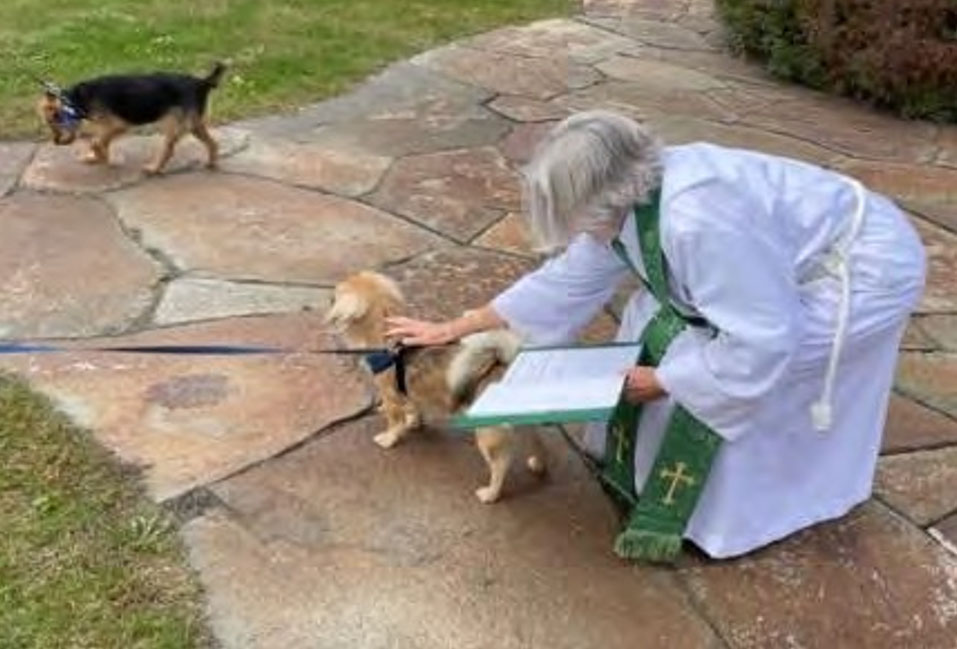 Arrival of the Three Kings on Sunday nearest Epiphany
(with the Marian Fathers, Red Lion Inn, Congregational Church, St. Joseph's Catholic Church)
Ash Wednesday Services
Holy Week Services with South County Episcopal/Lutheran Churches
(St. Paul's hosted Maundy Thursday in 2023)
Ascension Day Holy Eucharist with Picnic Supper (new in 2023)
Rogation Sunday Blessing of the Bounds of the Parish and Garden Clean Up Day with Picnic Lunch
Creation Season culminating with Blessing of the Animals on St. Francis Day
Community Thanksgiving Service with Congregational and Roman Catholic Churches
Christmas Family Service, Late Night Festival Eucharist, and Christmas Day Eucharist
Christmas Lessons and Carols
Wednesday Morning Prayer – 8:30 a.m.
Lay Worship Leader–Darryl Lafferty.
A simple service of morning prayers helps us all start the day with our eyes focused on God.
Join online
Meeting ID: 865 8163 8808 Passcode: 173902
or call +1 646 558 8656
Meeting ID: 865 8163 8808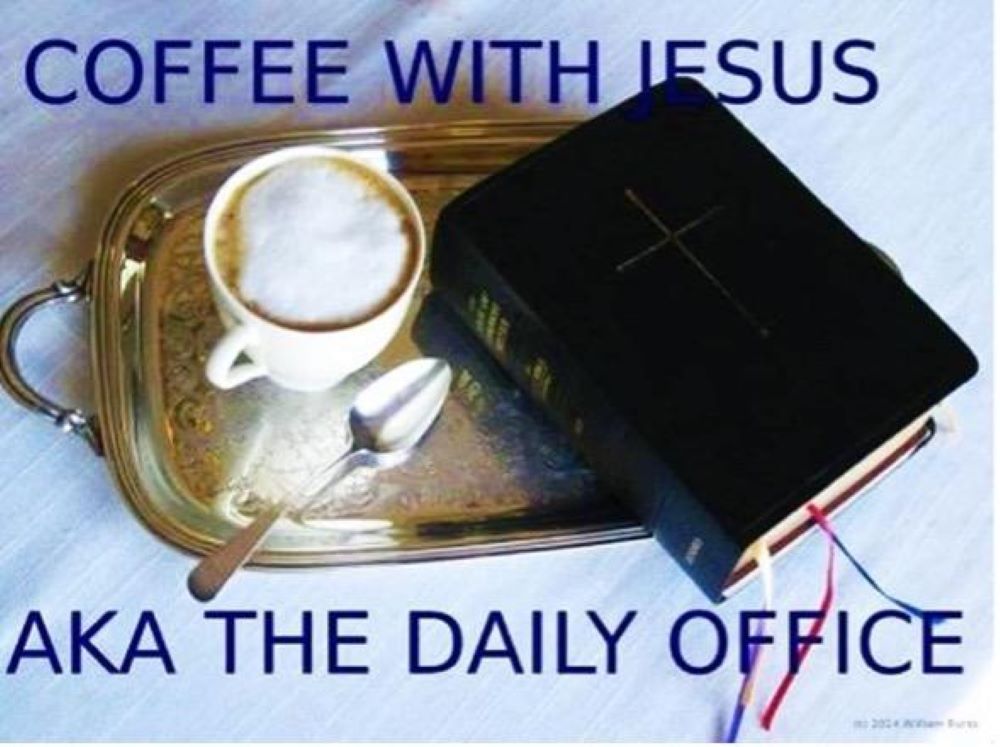 Prayer Basket
Throughout the week, especially from June-October, dozens of people visit St. Paul's to observe the architectural beauty, learn about the history, and spend quiet time in prayer.  A recent visitor said, "Thank you for keeping this sacred space open.  It matters!"  On the nave altar, we offer printed prayers and paper/pen to write one's own prayers.  The basket of those prayers is often overflowing when we lift it up at the offertory during Sunday worship.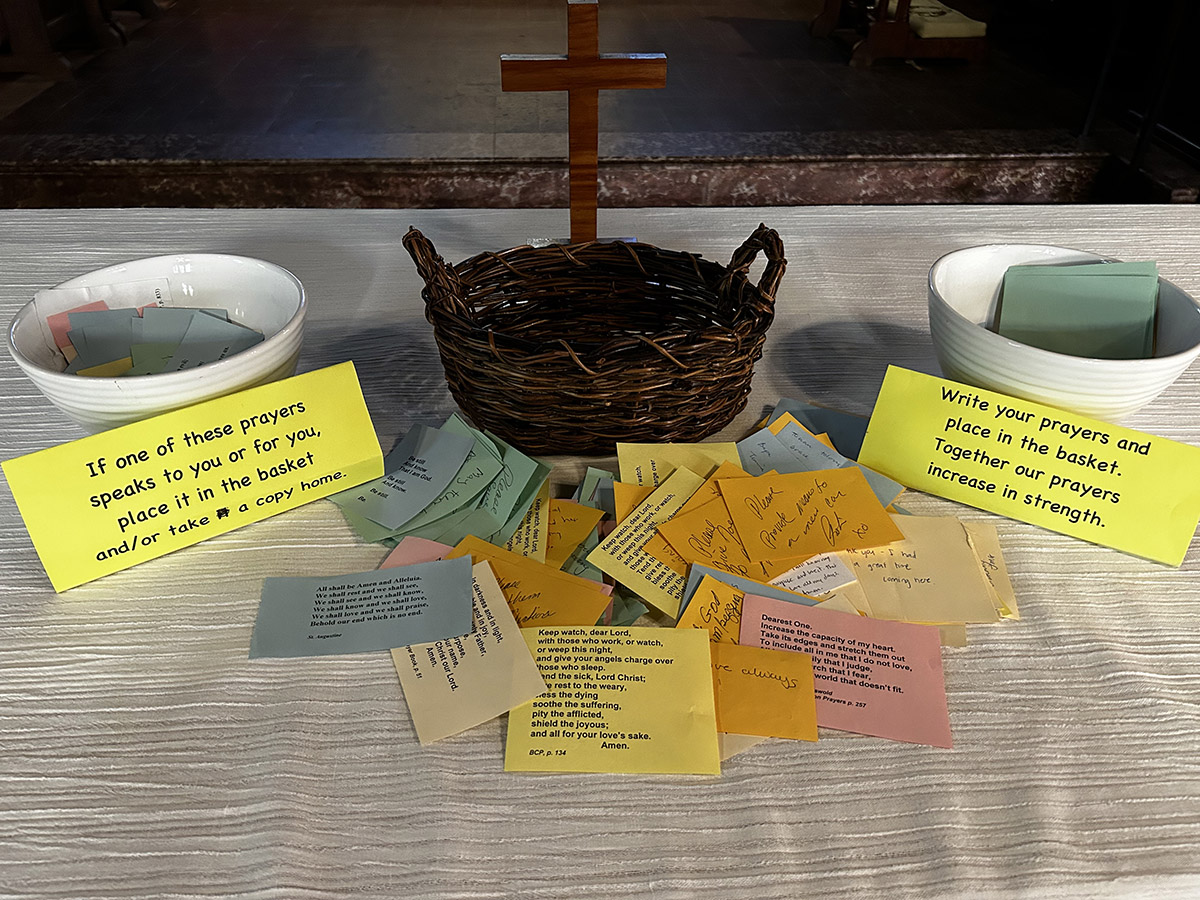 Baptisms, Weddings, & Funerals
It is our honor to celebrate life events with you and a privilege to be invited into your deeply personal expressions of celebration and farewell. Whether or not you are a parishioner, you are most welcome to seek the guidance of St. Paul's Episcopal Church clergy in planning a wedding, a baptism, or a loved one's funeral.